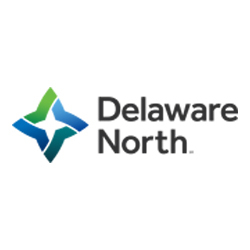 Retail Cashiers
Nashville, TN
Since 1996, Delaware North Sportservice has partnered with Bridgestone Arena to provide memorable and unforgettable guest experiences. From the hundreds of thousands of Nashville Predators fans that stream through the doors every season, to the legions of guests that experience the concerts, basketball games, and other special events Bridgestone Arena has to offer, all of our guests receive the excellent customer service and GuestPath standards that Sportservice is known for.

Sportservice offers a variety of options for every guest – from Asian stir fry or barbecue, to hamburgers, hot dogs, and popcorn, to the range of gourmet items served in our All-Inclusive Clubs. So whether it's a sold-out hockey game, a major concert, or a nationally televised awards show, Sportservice excels at providing the finest in traditional concessions and gourmet dining.

Position Summary
Under the direction of Retail Supervisor/Manager, sells retail merchandise to guests in accordance with Company's GuestPath Universal Service Standards and applicable Operational Standards.

Essential Functions:
• Greets and acknowledges guests
• Answers guests' questions and assists them whenever possible
• Recommends, selects and helps locate or obtain merchandise for guests
• Processes sale with appropriate point of sale system, accepts payment, counts change and bags merchandise
• Follows all register procedures and handles cash accordingly
• Exchanges merchandise for guests and processes returns, with approval of supervisor
• Maintains records related to sales
• Ensures that all merchandise is correctly labeled and displayed.
• Routinely stocks merchandise and faces items on shelves.
• Verifies amount of bank at beginning and the end of each shift and signs off on bank slip.
• Maintains a clean and organized store or stand.
• Maintains orderly back-stock and knows where goods are to be found.
• Sets aside and notifies supervisor of defective, mis-marked, mislabeled, incorrectly priced, shopworn or damaged merchandise.
• Watches for and recognizes security risks and thefts and reports to security and management
• Completes all related close-out paperwork
• Rotates to other areas as needed
• Reports to work scheduled events on a timely basis
• Conducts inventory, as directed by supervisor/manager
• Assists with loading and unloading of merchandise.
• Verifies and is responsible for bank balance.
• Performs other duties as assigned.

Education & Experience:
• Previous experience in cash handling required
• Previous experience with operating point-of-sale systems required
• Previous experience in retail or customer service environment preferred

Knowledge, Skills & Abilities:
• Excellent guest service skills; ability to adhere to Company's GuestPath Universal Service Standards
• Good communication skills; ability to communicate with guests and co-workers
• Attention to detail
• Ability to handle multiple tasks simultaneously in fast-paced environment.
• Ability to work independently and as a team member
• Basic math skills; ability to accurately handle money and count change.
• Willingness to aggressively sell assigned items.
• Capable of following job guidelines and supervisors' instructions.
• Maintains good personal hygiene in a clean and complete uniform

Physical Requirements:
• Ability to lift and carry up to 25 lbs.
• Ability to stand for entire length of shift
• Ability to walk up and down stairs frequently
• Bending, reaching, climbing on step stool

*All positions require a pre-employment and annual background check

Who We Are
At Delaware North, you'll love where you work, who you work with, and how your day unfolds. Whether it's in sporting venues, casinos, airports, national parks, iconic hotels, or premier restaurants, there's no telling where your career can ultimately take you. We empower you to do great work in a company with 100 years of success, stability and growth. If you have drive and enjoy the thrill of making things happen - share our vision and grow with us.

Delaware North Companies, Incorporated and its subsidiaries consider applicants for all positions without regard to race, color, religion, creed, gender, national origin, age, disability, marital or veteran status, sexual orientation, or any other legally protected status. Delaware North is an equal opportunity employer.





15254