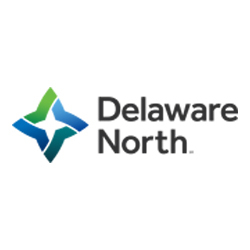 Dishwashers
Nashville, TN
Our Exciting Work Environment
Since 1996, Delaware North Sportservice has partnered with Bridgestone Arena to provide memorable and unforgettable guest experiences. From the hundreds of thousands of Nashville Predators fans that stream through the doors every season, to the legions of guests that experience the concerts, basketball games, and other special events Bridgestone Arena has to offer, all of our guests receive the excellent customer service and GuestPath standards that Sportservice is known for.

Sportservice offers a variety of options for every guest – from Asian stir fry or barbecue, to hamburgers, hot dogs, and popcorn, to the range of gourmet items served in our DEX All-Inclusive Zone. So whether it's a sold-out hockey game, a major concert, or a nationally televised awards show, Sportservice excels at providing the finest in traditional concessions and gourmet dining.

Job Details:
-Different shifts are available- applicants must have some schedule flexibility
-Applicants must have reliable transportation that would not prohibit them from finishing entirety of shift.
-Applicant must be willing and able to pass a pre-employment background check.
-Pay Rate: $10.00 per hour

Summary:
Maintains the dish room and dishwashing machine, and washes and properly stores all dishes, in accordance with the Company's applicable standards and procedures.
Requirements/Responsibilities

Essential Functions:

• Washes dishes, glassware, pots, pans, flatware and kitchen items, using dishwashers or by hand.
• Places clean dishes, utensils, and cooking equipment in storage areas.
• Cleans work area including equipment, floors, walls and cooking area.
• Ensures that all levels for sanitizer on dish machine and pot sinks are at specific requirement for health standards.
• Keeps all kitchen wares storage areas clean and orderly.
• Removes trash from dish room and transports to dumpster. Cleans and sanitizes garbage cans.
• Performs other duties as assigned.

Non-essential Functions:

• Stocks supplies such as food, dishes, and utensils in serving stations, cupboards, refrigerators, and salad bars.
• Assists with accepting delivery items and storage of such items.
• Transfers supplies and equipment between storage and work areas, by hand or using hand trucks.
• Assists in cleaning and preparing various foods for cooking or serving as needed.

Knowledge, Skills, and Abilities:

• Ability to understand and follow direction.
• Ability to work cooperatively with others.
• Ability to adhere to Company's GuestPath Universal Service Standards.

Physical Requirements:
• Ability to stand and walk for entire length of shift.
• Ability to lift and carry supplies and equipment up to 60 pounds and place items on high and low shelves in storerooms and freezers.
• Frequently required to reach up to 6-7 feet, twist at waist, bending and squatting.
• Pushing and pulling occasionally, to move equipment, mops and brooms.

Environmental Working Conditions:

• Will be in contact with chemical cleaning agents.
• Hazards include, but are not limited to, cuts from broken glass, metal cans, scalds and burns, slipping and tripping.
• Frequently immerses hands in water.
• Frequently in a hot and damp environment.
• Nothing in this job description restricts the management's right to assign or reassign duties and responsibilities on this job at any time.

Delaware North is an equal opportunity employer utilizing background check as part of the pre-employment process.

The Americans with Disabilities Act of 1990 (ADA) prohibits discrimination by employers, in compensation and employment opportunities, against qualified individuals with disabilities who, with or without reasonable accommodation, can perform the "essential functions" of a job. A function may be essential for any of several reasons, including: the job exists to perform that function, the employee holding the job was hired for hi/her expertise in performing the function or only a limited number of employees are available to perform that function.

Dishwasher is offered as a part time restaurant job.

Prior experience dishwasher, restaurant crew member, restaurant team member, janitor or other part time BOH restaurant jobs highly desirable.

Who We Are
Take your career beyond the ordinary—to the extraordinary.
At Delaware North, you'll love where you work, who you work with, and how your day unfolds. Whether it's in sporting venues, casinos, airports, national parks, iconic hotels, or premier restaurants, there's no telling where your career can ultimately take you. We empower you to do great work in a company with 100 years of success, stability and growth. If you have drive and enjoy the thrill of making things happen - share our vision, grow with us.

Delaware North is one of the largest and most admired, privately-held hospitality companies in the world. Founded and owned by the Jacobs family for nearly 100 years, it is a global leader in hospitality and food service with operations in the sports, travel hospitality, restaurants and catering, parks, resorts, gaming and specialty retail industries. Delaware North has annual revenue exceeding $3 billion with 60,000 employee associates. To learn more, visit www.delawarenorth.com.

All applicants will be subject to a pre-employment background check and may be subject to a pre-employment drug test depending upon the position and/or client requirements.
Delaware North Companies, Incorporated and its subsidiaries consider applicants for all positions without regard to race, color, religion, creed, gender, national origin, age, disability, marital or veteran status, sexual orientation, or any other legally protected status. Delaware North is an equal opportunity employer.



14154