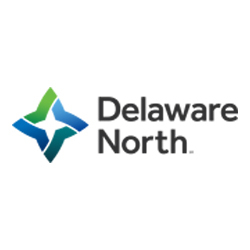 Concession Stand Leads @ Ford Ice Center Antioch
Antioch, TN
Since 1996, Delaware North Sportservice has partnered with Bridgestone Arena to provide memorable and unforgettable guest experiences. From the hundreds of thousands of Nashville Predators fans that stream through the doors every season, to the legions of guests that experience the concerts, basketball games, and other special events Bridgestone Arena has to offer, all of our guests receive the excellent customer service and GuestPath standards that Sportservice is known for.

Sportservice offers a variety of options for every guest – from Asian stir fry or barbecue, to hamburgers, hot dogs, and popcorn, to the range of gourmet items served in our All-Inclusive Clubs. So whether it's a sold-out hockey game, a major concert, or a nationally televised awards show, Sportservice excels at providing the finest in traditional concessions and gourmet dining.

Position Summary
Under the direction of the Concessions Manager and/or Supervisor, oversees operation of assigned concessions stand(s), including stock, sales and all cash receipts and supervises stand personnel, in accordance with the Company's GuestPath Universal Service Standards and applicable Operational Standards.

Essential Functions:
• Picks up operating bank and enforces company cash handling procedures
• Follows and enforces company policy, safety regulations and sanitation while maintaining a productive and enjoyable working environment
• Ensures that all equipment in the stand is set up and operating efficiently and accurately
• Ensures quality of products and accurate preparation of all food and beverage items as listed on stand sheet.
• Checks/monitors temperatures of cooked and holding products during shift at least three times per shift
• Ensures a quality appearance of the concession stand at all times; ensures that all work stations and the back of stands and storerooms remain clean.
• Initiates and organizes procedures to set the standard for the event.
• Maintains level of inventory for stand throughout shift; orders replacement stock as necessary by estimating, requisitioning and inspecting supplies and inventory
• Analyzes and resolves all guest and associate problems with the assistance of Level Supervisors
• Oversees and participates in stand set-up and closing procedures; prepares stand sheets, balances inventory to cash, and closes out point-of-sale system with appropriate reports.
• Investigates discrepancies in monies and inventories with supervisors.
• Efficiently and accurately completes assigned paper work; keeps personal records of "left" and "sold" figures.
• Cooperatively and efficiently ensures quality in regards to completing stand manager assignments/duties where staffing requires more than one stand.
• Reports all needed stand repairs to the Level Supervisor.
• Reports to scheduled events in a timely manner
Non-essential Functions:
• Recommends personnel actions as promotions, transfers, discharges and other disciplinary actions
• Recommends measures to improve service, equipment, work performance, and quality of products and service
• Perform duties of stand attendant as needed to ensure a smooth functioning stand.
Education & Experience:
• Previous cash handling/cashier experience required.
• Previous experience as a stand attendant or other food service worker preferred.
• Previous supervisory experience preferred.
Knowledge, Skills & Abilities:
• Excellent guest service skills; ability to adhere to Company's GuestPath Universal Service Standards
• Ability to complete required pre-employment sanitation and alcohol service training
• Basic math skills; ability to accurately account for cash and inventory.
• Strong verbal and written communication skills – ability to communicate with staff and to prepare written stand reports after each event.
• Strong time management and organizational skills; able to direct the work activities of several associates simultaneously and plan ahead.
• Ability to work effectively with others in a pleasant and friendly manner
• Ability to follow job procedures and supervisors' instructions
• Ability to work in fast-paced environment for a seven hour shift with the possibility of overtime required on short notice
• Maintains good personal hygiene in a clean and complete uniform
Physical Requirements:
• Constant standing, walking, bending, reaching and repetitive motions.
• Ability to remain stationary for entire length of shift
• Ability to perform normal lifting of stock up to 50 pounds.
Environmental Working Conditions:
• May be exposed to variable temperatures, including extreme hot and cold, depending on season
• May be required to work in confined and/or narrow spaces
*All positions require you to successfully complete a pre-employment background.
*Nothing in this job description restricts the management's right to assign or reassign duties and responsibilities on this job at any time.

Delaware North Companies, Inc. is an Equal Opportunity Employer

After submitting your application, you will receive a text and email invitation within 24 hours to begin our pre-screening process. If you correctly pass our pre-screening, you will automatically be invited to complete an on-demand interview. Tell us about yourself, answer a few questions and quickly qualify for the position on your own time, all from the convenience of your mobile device!



15257