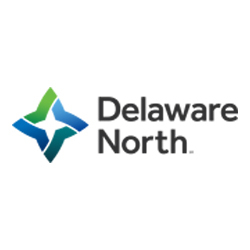 Beer Vendors
Nashville, TN
Since 1996, Delaware North Sportservice has partnered with Bridgestone Arena to provide memorable and unforgettable guest experiences. From the hundreds of thousands of Nashville Predators fans that stream through the doors every season, to the legions of guests that experience the concerts, basketball games, and other special events Bridgestone Arena has to offer, all of our guests receive the excellent customer service and GuestPath standards that Sportservice is known for.

Sportservice offers a variety of options for every guest – from Asian stir fry or barbecue, to hamburgers, hot dogs, and popcorn, to the range of gourmet items served in our DEX All-Inclusive Zone. So whether it's a sold-out hockey game, a major concert, or a nationally televised awards show, Sportservice excels at providing the finest in traditional concessions and gourmet dining.

Position Summary
Sell beer and/or other products to guests throughout venue, in accordance with Company's alcohol service policies, GuestPath Universal Service Standards and applicable Operational Standards.

Essential Functions:
• Circulates among guests within assigned section; calls out and sells alcohol and other food & beverage products, while adhering to alcohol service regulations and all company procedures.
· Serves alcoholic beverages responsibly, requests identification, and adheres to all unit and company alcohol service policies and procedures.
• Hands or passes items sold to guests, receives payment, and makes required change.
• Checks out items to replenish stock, turns in money for sales.
• Supplies one's own money for bank to use for guests' change
• Stocks items assigned
• Able to work hours that vary according to the event
• Rotates to other areas as needed
• Reports to work for scheduled events on a timely basis
• Performs other duties as assigned

Education & Experience:
• Previous vending experience preferred
• Previous cash handling experience is preferred
• Must have a valid license or be willing to obtain one (if applicable)

Knowledge, Skills & Abilities:
• Excellent guest service skills; ability to adhere to Company's GuestPath Universal Service Standards
• Ability to complete required pre-employment alcohol service training
• Must possess high level of self confidence, with ability to aggressively sell assigned items
• Must possess a cooperative work attitude
• Basic math skills; ability to accurately account for cash and inventory
• Strong communication skills, including listening skills and ability to communicate with guests and respond to inquiries
• Ability to work in a fast-paced environment
• Capable of following job guidelines and supervisors instructions.
• Must be dependable and punctual
• Must be self-motivated
• Maintains good personal hygiene in a clean and complete uniform

Physical Requirements:
• Frequent walking throughout venue for entire length of shift
• Ability to walk up and down stairs frequently for entire length of shift
• Ability to maintain one's balance
• Ability to lift and carry up to 90 lbs.
• Ability to stand for entire length of shift
• Ability to raise and project voice to market and sell product, for entire length of shift

Environmental Working Conditions:
• May be exposed to variable temperatures, including extreme cold
• May be required to work in elevated areas
• May be required to work in confined and/or narrow spaces
• May be required to work overtime on short notice
*All positions require you to successfully complete a pre-employment background check.
*Nothing in this job description restricts the management's right to assign or reassign duties and responsibilities on this job at any time.

Delaware North is an Equal Opportunity Employer

After submitting your application, you will receive a text and email invitation within 24 hours to begin our pre-screening and on-demand text interview process. Tell us about yourself, answer a few questions and quickly qualify for the position on your own time, all from the convenience of your mobile device!
Who We Are

At Delaware North, you'll love where you work, who you work with, and how your day unfolds. Whether it's in sporting venues, casinos, airports, national parks, iconic hotels, or premier restaurants, there's no telling where your career can ultimately take you. We empower you to do great work in a company with 100 years of success, stability and growth. If you have drive and enjoy the thrill of making things happen - share our vision and grow with us.

Delaware North Companies, Incorporated and its subsidiaries consider applicants for all positions without regard to race, color, religion, creed, gender, national origin, age, disability, marital or veteran status, sexual orientation, or any other legally protected status. Delaware North is an equal opportunity employer.





15253