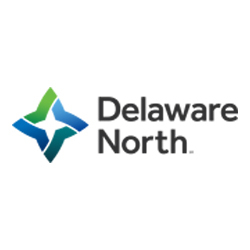 Bartenders- Ford Ice Center Bellevue
Nashville, TN
Since 1996, Delaware North Sportservice has partnered with Bridgestone Arena to provide memorable and unforgettable guest experiences. From the hundreds of thousands of Nashville Predators fans that stream through the doors every season, to the legions of guests that experience the concerts, basketball games, and other special events Bridgestone Arena has to offer, all of our guests receive the excellent customer service and GuestPath standards that Sportservice is known for.

Sportservice offers a variety of options for every guest – from Asian stir fry or barbecue, to hamburgers, hot dogs, and popcorn, to the range of gourmet items served in our All-Inclusive Clubs. So whether it's a sold-out hockey game, a major concert, or a nationally televised awards show, Sportservice excels at providing the finest in traditional concessions and gourmet dining.

Position Summary
Serves alcoholic beverages responsibly to guests in the restaurant at the new Ford Ice Center location in Bellevue, TN, in accordance with the Company's alcohol policies, GuestPath Universal Service Standards and applicable Operational Standards.

Essential Functions:
• Follows opening procedures, including beginning and closing inventory, confirming stand sheet quantities and cash handling procedures.
• Receives drink orders from patrons or servers.
• Serves alcoholic beverages responsibly, requests identification, and adheres to all other applicable Delaware North Policies and state laws.
• Mixes and serves alcoholic and non-alcoholic drinks for patrons following standard recipes and using company standardized proportions; serves wine and bottled beer or draws draught beer.
• Enters drink orders into cash register, collects payment from patrons for drinks served and makes correct change.
• Completes Daily Bar Sales Report accurately.
• Maintains bar stock by ordering or requisitioning liquors, beverages, condiments and supplies.
• Cleans and stores bar equipment and bar stock
• Performs opening, closing, and side work duties as assigned
• Flexible in rotating to other bars/locations as needed
• Reports to work scheduled events on a timely basis

Non-essential Functions:
• Washes and sanitizes glassware
• Prepares and replenishes appetizers and/or garnishes as needed.
• Performs other duties as assigned

Education & Experience:
• General knowledge of bartending is required
• 1-2 years of bartending experience required
• Money handling experience is preferred

Knowledge, Skills & Abilities:
• Excellent guest service skills; ability to adhere to Company's GuestPath Universal Service Standards
• Ability to complete required pre-employment alcohol service training
• Basic math skills, with ability to accurately total guest checks and make correct change.
• Possess basic knowledge of standard drink recipes and alcohol brand names.
• Verbal communication skills; listening skills with ability to take beverage orders and fill those orders correctly.
• Ability to work accurately, efficiently and courteously in a fast-paced environment
• Ability to follow job procedures and supervisor instructions
• Maintains good personal hygiene in a clean and complete uniform

Physical Requirements:
• Ability to remain standing for entire length of shift
• Constant walking, bending, reaching and repetitive motions.
• Ability to lift stock up to 50 pounds occasionally.

Environmental Working Conditions:
• Bar environment- noise level may be moderate to high during busy times
• May be exposed to variable temperatures, including extreme hot and cold, depending on the season
• May be required to work overtime on short notice
*All positions require you to successfully complete a pre-employment and annual background check.
*Nothing in this job description restricts the management's right to assign or reassign duties and responsibilities on this job at any time.

Delaware North is an Equal Opportunity Employer

Who We Are
At Delaware North, you'll love where you work, who you work with, and how your day unfolds. Whether it's in sporting venues, casinos, airports, national parks, iconic hotels, or premier restaurants, there's no telling where your career can ultimately take you. We empower you to do great work in a company with 100 years of success, stability and growth. If you have drive and enjoy the thrill of making things happen - share our vision and grow with us.
Delaware North Companies, Incorporated and its subsidiaries consider applicants for all positions without regard to race, color, religion, creed, gender, national origin, age, disability, marital or veteran status, sexual orientation, or any other legally protected status. Delaware North is an equal opportunity employer.



15256